Britney's old vs. new choreography: fair comparison or leave Britney alone?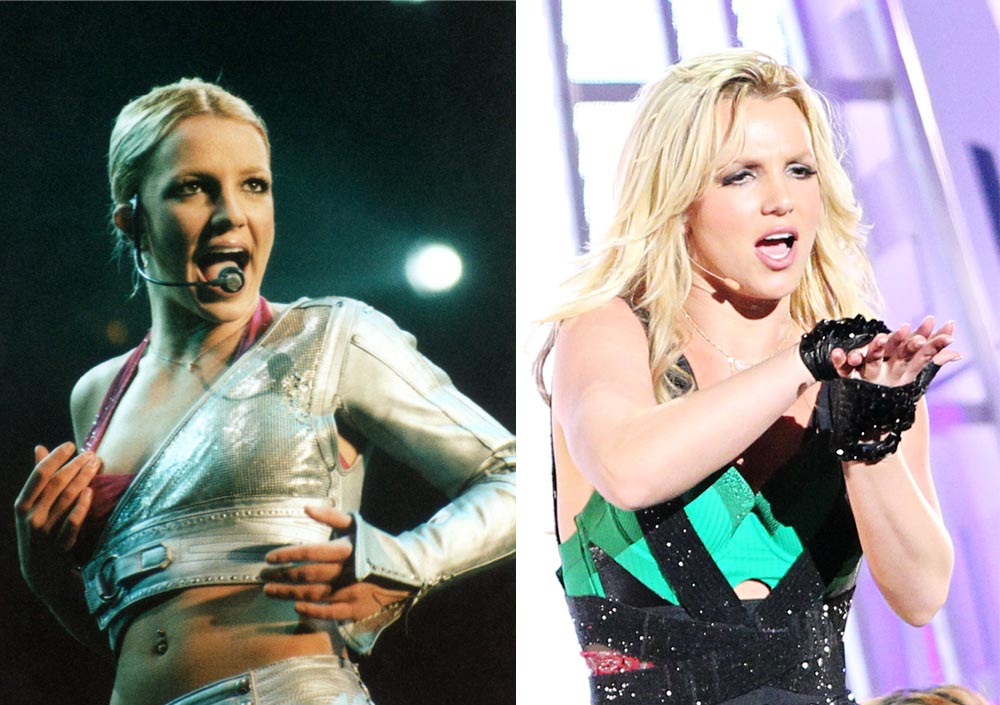 So
Britney Spears
is attempting yet another comeback, and while her music is (arguably) just as good (she's certainly churning out the hits again, as she did in 2009) her stage presence just isn't what it once was. Kaiser and I were e-mailing about this, and she said it's kind of mean to point out how much Britney has changed, since she's heavily medicated this time around. I think it's to be expected and is fair, especially since Britney is putting on nationally televised concerts and is embarking on another tour. She's just not bringing it like she used to, and if Madonna can put on a big tour and work it at over 50, Britney can bring a little more enthusiasm to her shows at under-30.
PopDust put together the above video of Britney performing in the past vs. now. As Popeater points out, it's not like Britney is as bad as she was at the 2007 VMAs, but the difference is very noticeable. She's always lipsynched, but she used to put on a better show and she used to really dance. It just makes you question whether this latest tour is her idea, or whether she's being pushed to perform, yet again, by a large team of people who rely on her to bring in the money. I think the answer is clear.